Tuesday 21st April 2020
English
Over the next few weeks, we are going to be looking at a narrative poem called 'The Highwayman' by Alfred Noyes. This week you are going to become familiar with the poem.
Read the poem which you can find here. Follow it whilst watching this animated version and draw what is happening around each stanza (there are fifteen in this poem) or create a comic strip version with fifteen boxes.
Maths
We are going to be using a series of videos made by White Rose to help you with your maths learning. These videos will help you to understand the concept and there will be activities to help you practise what you have been shown.
Click here to visit the Year 6 area of their website. We would like you to begin with Week 2 Day 3 (Measure with a protractor) as we have not yet completed work on angles.
Watch the video and then answer the questions by clicking on the 'Get the Activity' tab to download the worksheet. Don't worry if you can't print it, just write the answers in your home learning book. If you do not have access to a protractor, then estimate those answers as accurately as you can.
You can check your answers on the same page where the video is saved under 'Get the Answers'.
Topic
This week, our focus is going to be on science and thinking about plants.
Complete this activity to label the parts of a flower and write a summary about the function of each part. If you would like to create a model of a flower to label, you can click on this picture.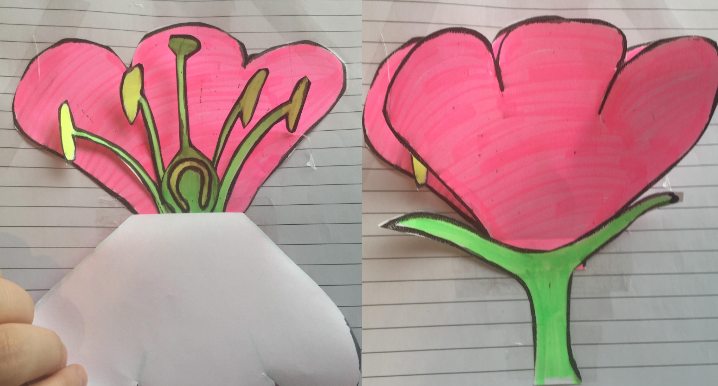 You can use these information cards to help you to label the parts of a flower or complete your own research.
The answers can be seen here.