Restorative Practice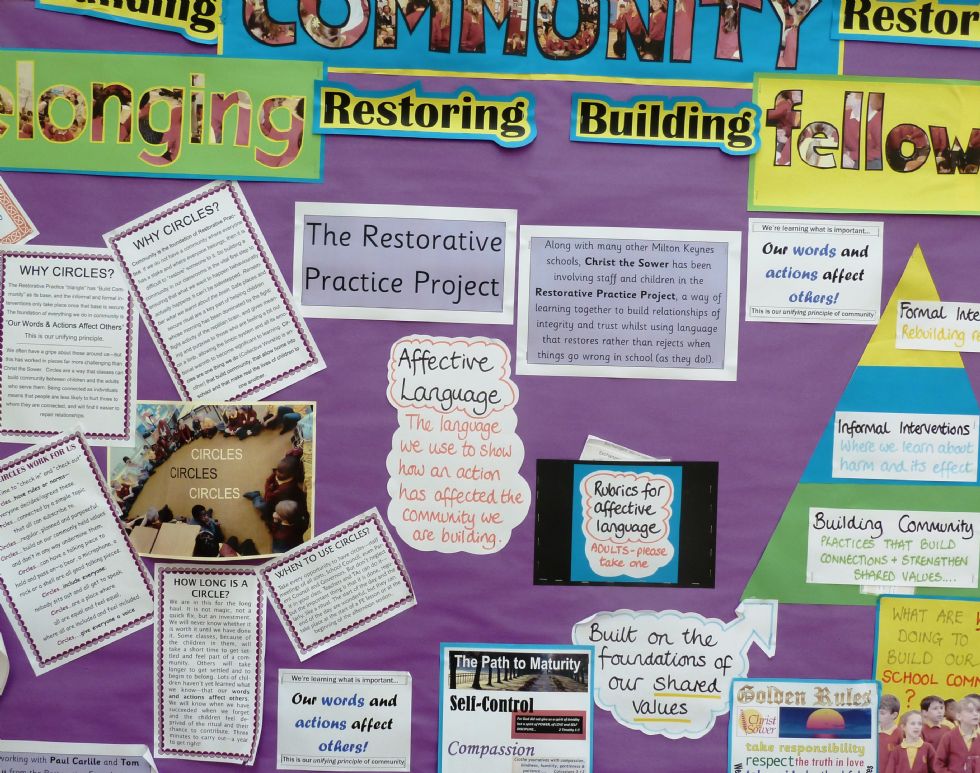 Since 2011, we have been using the principles of Restorative Practice to guide and support our relationships, especially in our efforts to build a school community, class communities, and to find a "language" in which we relate to one another, full of respect, firmness, fairness and a willingness to separate out the deed from the doer when things go wrong.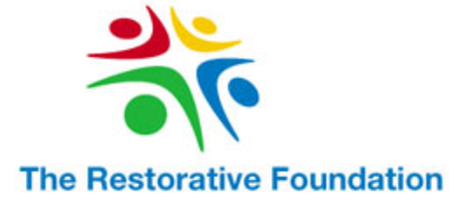 We are inspired by the ideas put forward by the Restorative Foundation, and the documents below give an idea of how we have managed this. OFSTED in 2012 reported back to us that our work with this approach had obviously had a large effect on the way the children and adults relate to one another.
The three main aspects of our restorative work are:
Building community - we do this through the use of community circles, every morning and every afternoon in every class.
Informal interventions - the language we use to ensure that we hold one another accountable for the quality of the relationships we have, and ensure that those who have broken the community have a means of facing what they have done in a peacable manner - again, separating the doer from the deed.
Formal restorative meetings - these are rare, but are used when the offender and the victim need to deal with the issue to make it right, and that all parties are satisfied.
However, the most important people to learn this restorative way of working with one another are the adults in school. If we, as teachers, leaders, teaching assistants, support staff and parents, can all get used to this language, then we will have success in helping children make good decisions and face the implications of their actions. You can find a guide to the sort of language we use here: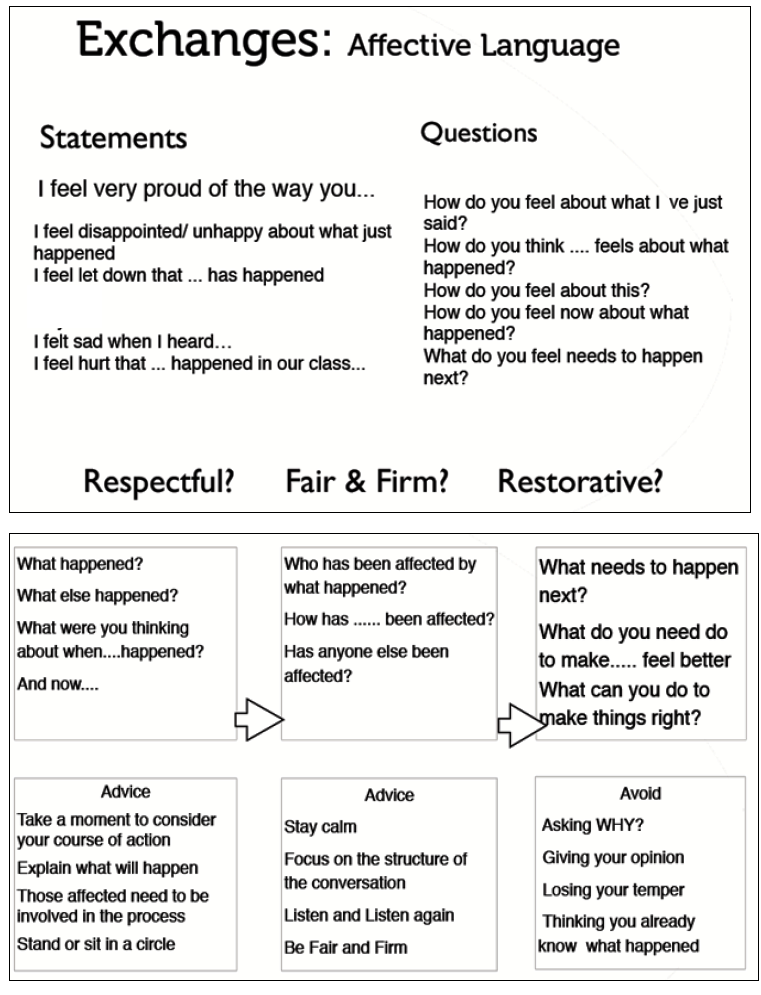 Here are the most recent documents we have been using: