Our Vision
At Christ the Sower Ecumenical Primary School we provide the 'good earth' for all in our community to flourish; where every member can fully explore who they are created to be, with the high expectation that we, individually and collectively, will bear fruit beyond our wildest dreams.
A place where we are loving, learning and growing together.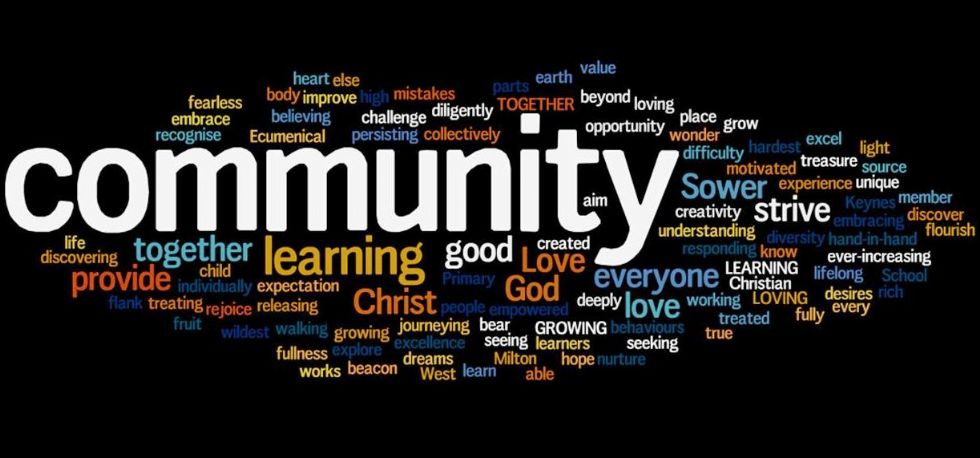 A loving community: At our heart is an ever-increasing understanding of God as the source of love. Because we know each child as a unique treasure, we value each other, treating each other as we would expect to be treated ourselves. Being motivated by love, we strive to be a community where everyone works for the good of everyone else.
A learning community: Believing that we all can excel, we are a community that deeply desires to learn. We nurture children and adults so that we are all empowered to be fearless, lifelong learners: embracing challenge, releasing creativity, persisting through difficulty, seeing mistakes as opportunity, discovering for ourselves and responding in wonder to what we find.
A growing community: We diligently strive for excellence in all we do by working our hardest and seeking to improve. At Christ the Sower we 'grow' people who are able to embrace the fullness of life, and nourish a growing community where that life can be expressed.
A community together: We rejoice in our diversity and recognise that we are parts of the same body journeying together, walking hand-in-hand with God. We aim to provide a rich and true experience of Christian community, being a beacon of love, light and hope here on the West flank of Milton Keynes.
If you have any comments on this vision, please come and talk to us.