Christmas Celebrations - Week 2!
This week it was the turn of the Middle Learning Phase (Years 2 to 4) to celebrate Christmas thought their special "Nativity Celebration". Only half an hour long, it contained great songs and some carols for everyone to join in with. Here is a version that is considerably shorter that has caused plenty of amusement amongst the children!
Some stills from the production can be seen below. The highlight was the Y2 acting and the amazing solo singing from children in Year 3.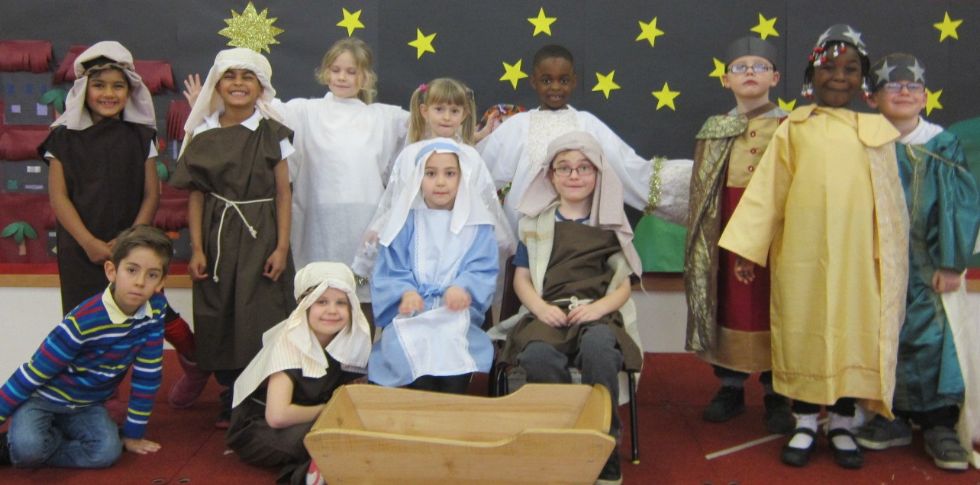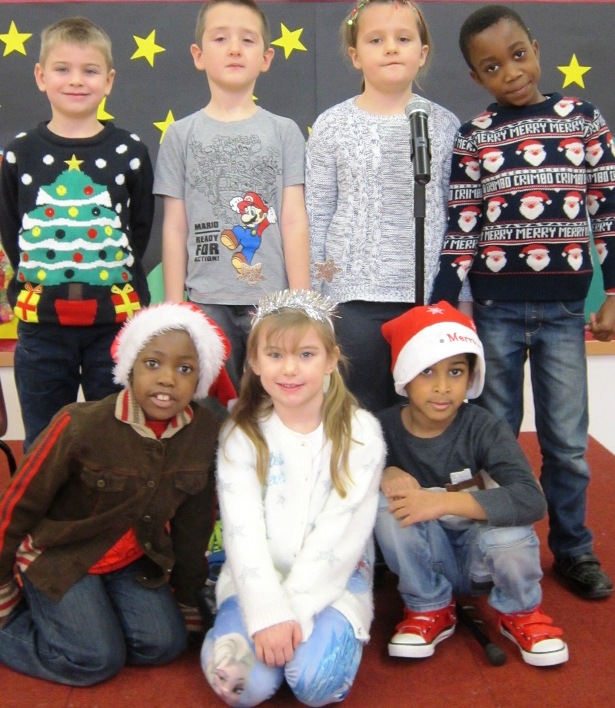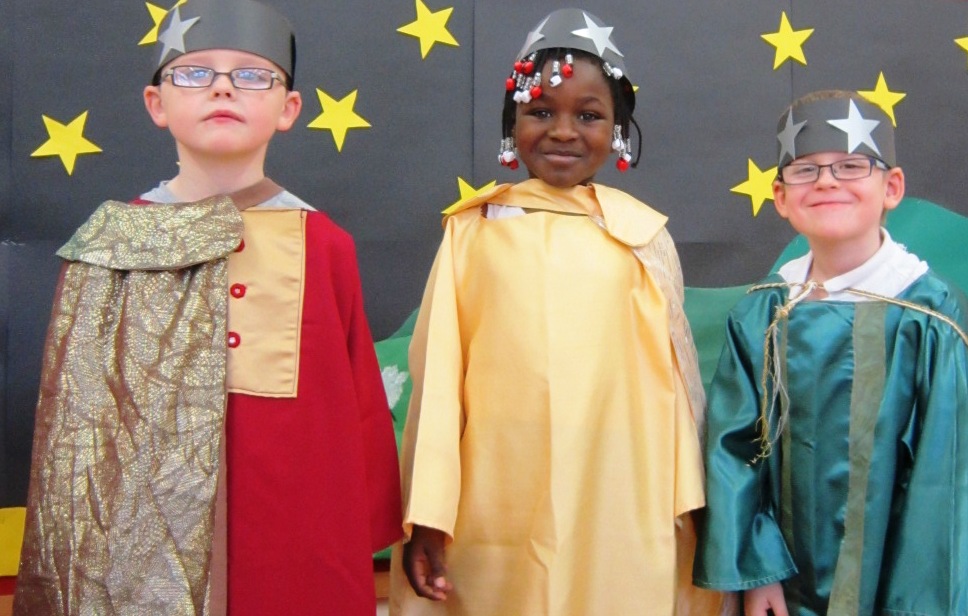 After these shows, every class had the opportunity to take part in a Christingle Service. Years 2-6 walked to St Mary's church in Shenley Church End for two separate services, whilst Revd Morris came to Christ the Sower on Thursday morning to help Y1 and Foundation children to enjoy the fun of lit candles and the symbolism of the Christingle.