Discovering the world of work...
Tinker, tailor, soldier, sailor, mural artist, projects manager, park warden and a guy from the Apple store! We had a great day with Tom Bulman from Worktree....and some amazing guests from the world of work!
Mia in Year 6 writes:
On the amazing, fun, exciting school-day-that-wasn't-normal - 10th June 2014, we had "world of work day"! This involved: games, activities and life lessons. A man named Tom came and spoke to mainly Year 6 and some Year 5 children. In that time we all learnt about STEPS we need to take to get a job:
S: self-management (being on time, for instance)
T: teamwork (can we work together?)
E: Enterprise-awareness (do we know what our job is for and what our company is for?)
P: Problem-solving (can you fix things rather than just give up?)
S: speaking and listening (listening is more important than speaking!)
These are things we do in everyday lilfe, but we just don't realise it, so we have to practise it.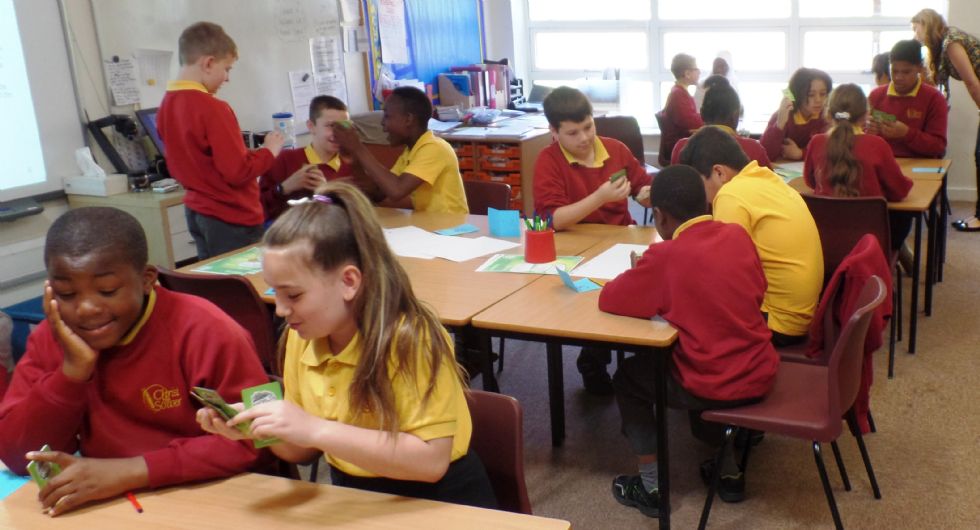 By playing Top Trumps (with the World of Work materials) Pictionary, and even interviewing four different people with four different jobs we may just have changed our goal in life, just seeing how much passion each person has/had!
After that there was a bunch of adjectives that described us on a sheet of paper - we had to circle only three of them out of fifteen. Then we went around to other people and ticked the one we thought suited that person best. Some children got a wide spread of ticks - others mostly on the same word. Then we thought about which jobs suit our characteristics the best, ranging from social work to mechanic.
Overall, the day has challenged everyone with their aspect of what is is to be an employee, or what they need to be one and what they need to achieve.
Thank you teachers for organising such a fabulous day!