School Council in Partnership
The children of the School Council, plus Miss Ratcliffe, Miss Underwood and Mrs Humes (parent governor), had a really enjoyable day at the Blake CE Primary School in Witney, who have been partner schools since 2011. As well as there being some excellent professional conversations for the teachers, the children got to visit the nearby church and to do some lovely cooperative art to music. Each child had a colour and had to contribute to lots of different parts of the same painting by moving around every minute or so. This is what was created: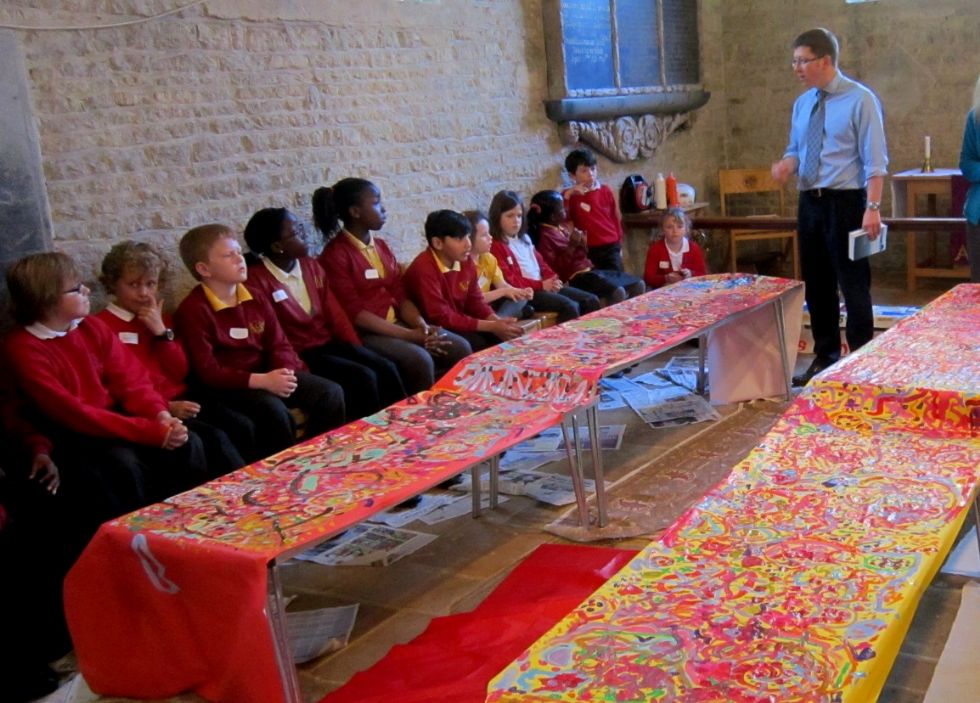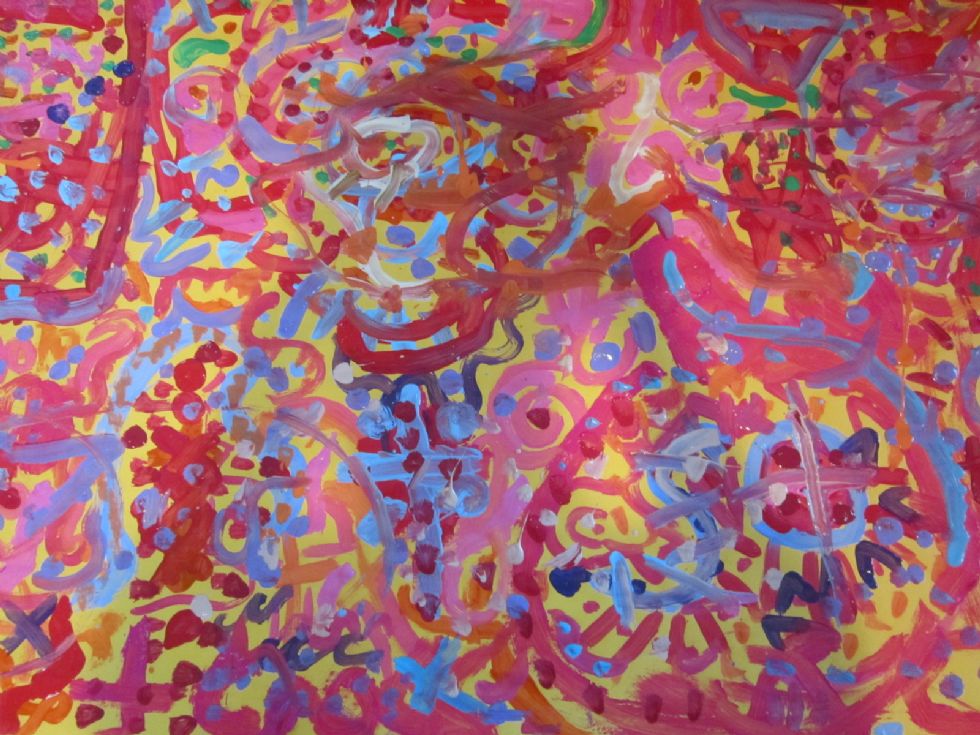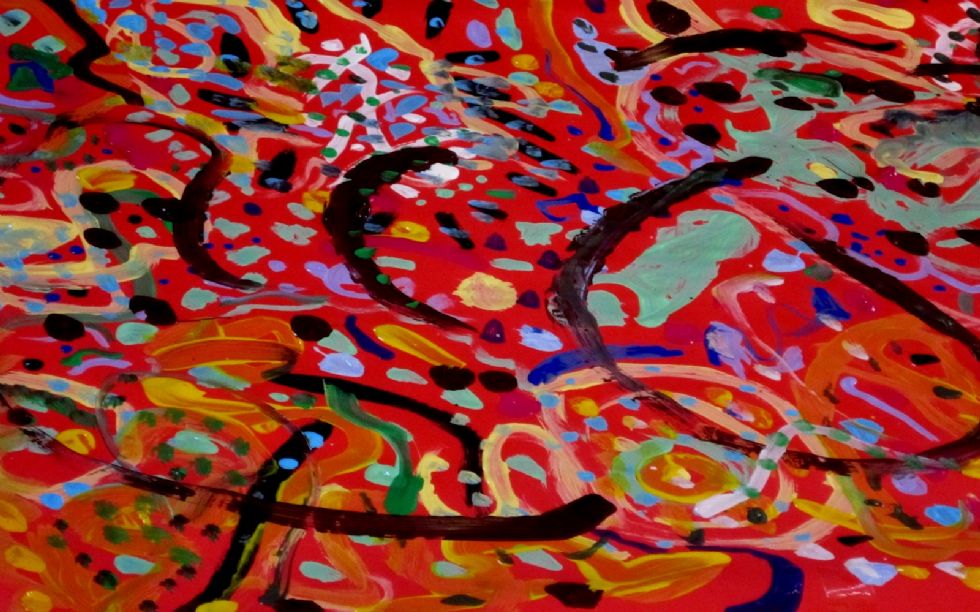 Then the two school councils got together to think about the joint logos that we had planned in the summer when the Blake School visited us. They have a pretty amazing graphic designer in their parent body who has had a play with the children's original designs and come up with these possibles, which the two councils will debate and decide on this term: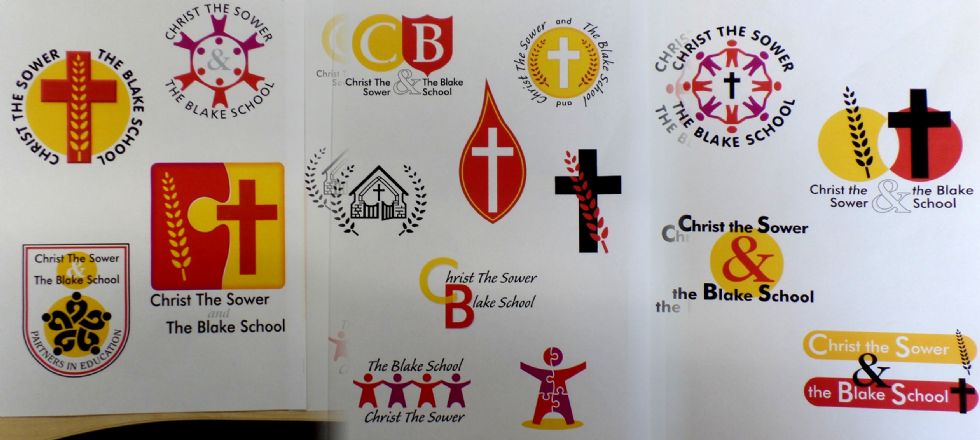 Which ones do you like? Please tell us, as they will help the School Council get a "Christ the Sower " view.