School Council play host for a day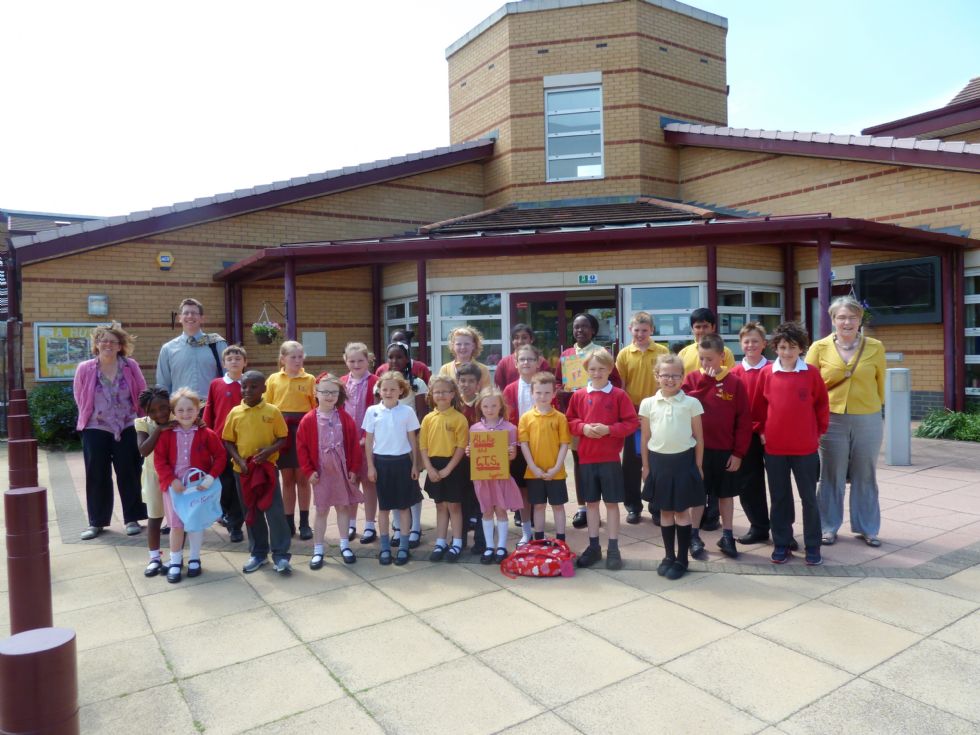 The relationship between the two schools, the Blake CE Primary School in Witney and ourselves, is going from strength to strength. Today we hosted their visit to us, a response to our visit to Witney in March. The School Councillors from both schools are responsible and kind children (that is why they are school councillors) but even so, the quality and depth of the friendships that the children struck up were wonderful.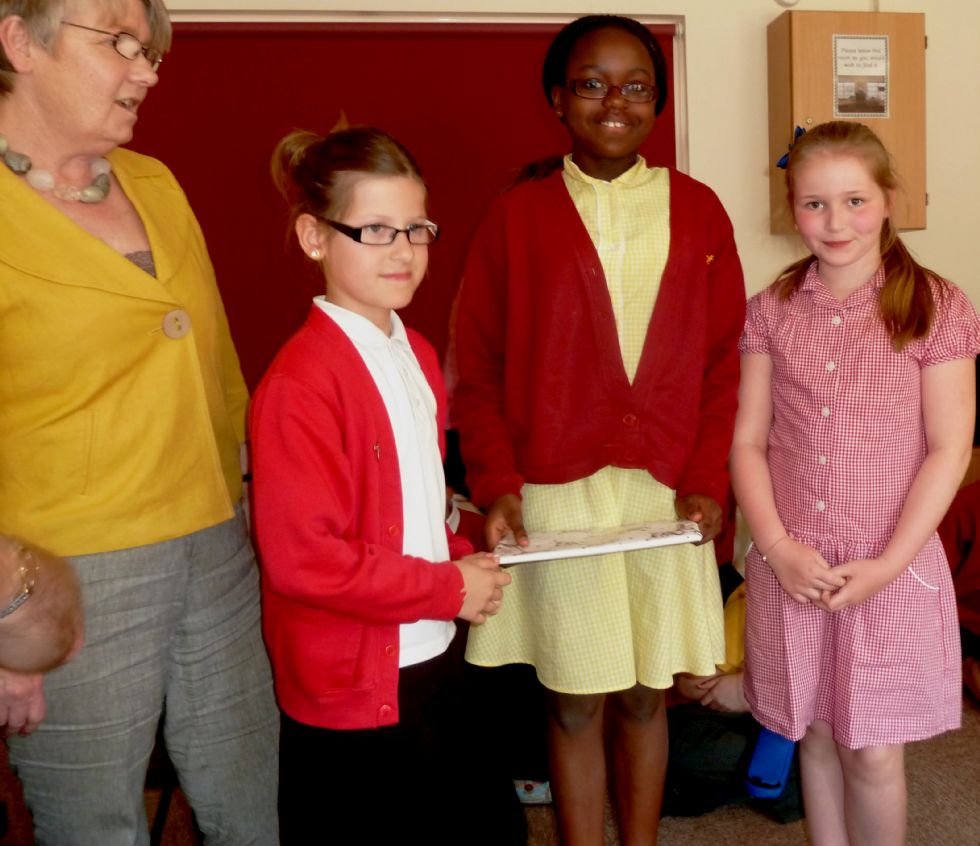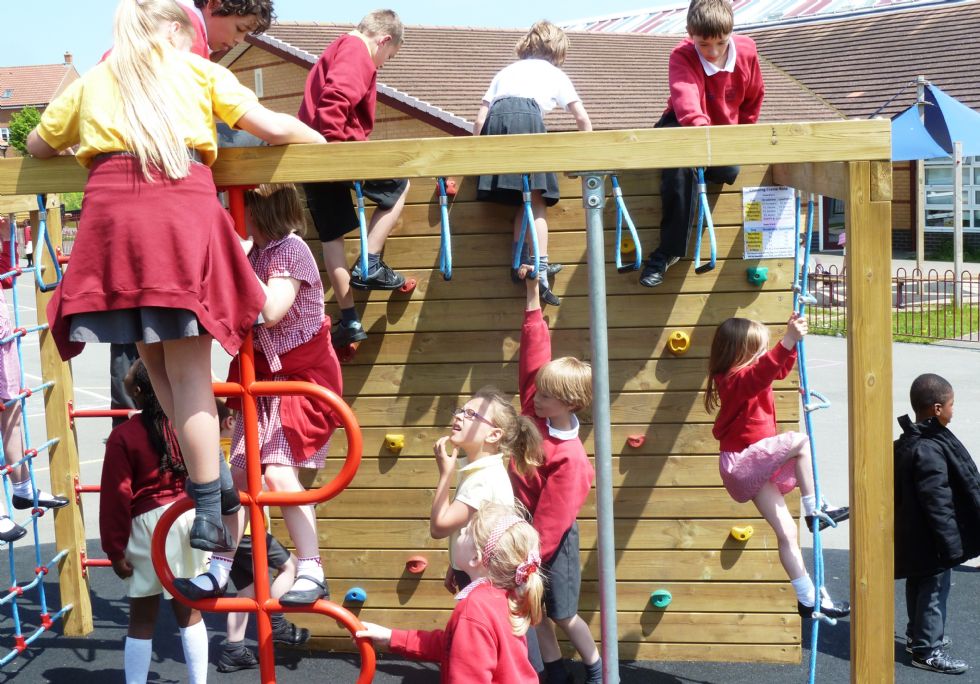 The children and adults from the Blake arrived at just after 10 a.m., made the quietest entry ever into the back of the hall during Conker's fantastic collective worship, and then after a bit of refreshment, set off on a tour of the school in three groups, led by the Y6 school councillors at Christ the Sower - Dhruv, Margaret, Emily, Thomas and Dhyasa. Everyone came back together for a music workshop hosted by Mr Humphreys - we played some latin percussion music and got Mrs Richards and Mrs Smith in as an audience. Then after lunch and play we spent some time planning a logo for our partnership - this spawned some great ideas and a graphic designer in Witney is going to try and put something together from the children's ideas.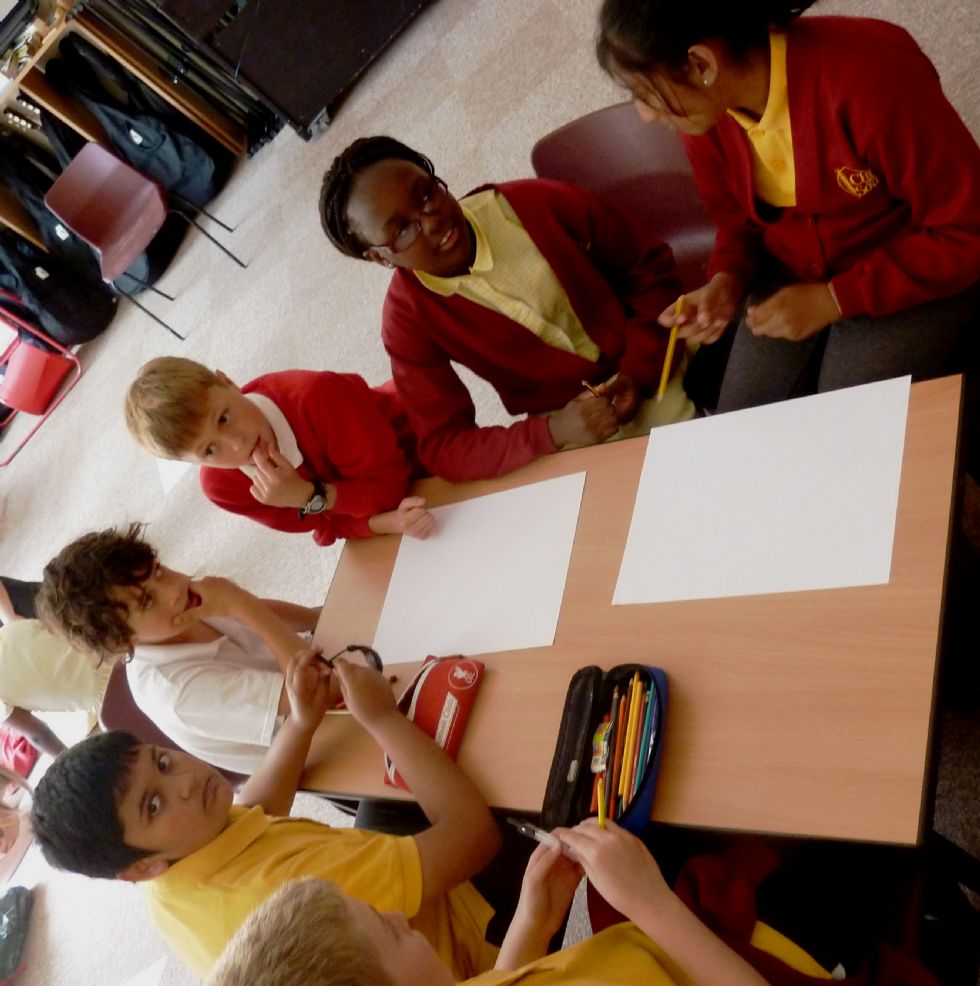 We ended the day with a chance to plan for the future - children really want this partnership to go somewhere, as we feel we have so much to learn from one another. They talked about "the bond that will never break" between us. Some ideas include meeting up in Oxford for a day to visit museums together, a long day where we can bring a friend from school each and maybe finish the day with a meal, and Y6 sports competitions. We will see what the future holds.
2.30 came all too soon and there were a few long faces when the Blake children had to leave. We will discuss the logo before the end of term, and plan a reunion in September, at least for those children still in our schools!