Prayer Spaces for Reflection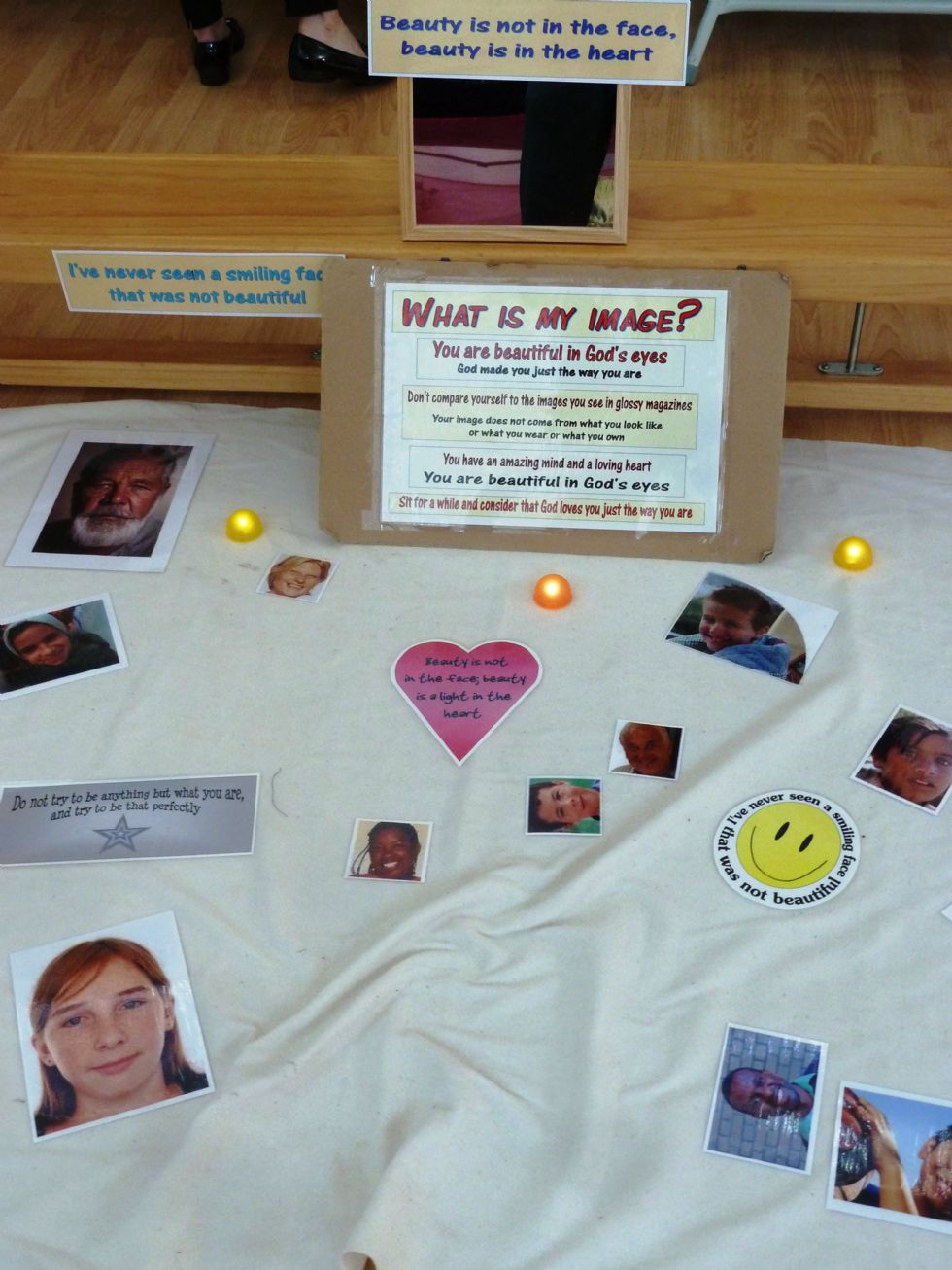 Having the wonderful opportunirty to stop and watch children's spiritual development is not something we get every day, but today a small group of adults from Bridgebuilders trust in Milton Keynes took over the main hall at school and filled it with installations and helps for children to grow in spiritual awareness and deep reflection. There were umbrellas, gazebos, mats and carpets everywhere, giving small groups of children, 14-15 at a time from Catkin, Barley, Sycamore and Wheat, to go to different stations and engage in simple but deep activities that grew them spiritually.
Although the emphasis and the scriptures were predominantly Christian, that did not stop staff and children from other faiths from really getting a lot from it. There were opportunities to reflect on God's love ("being written on the palm of God's hand"), on his forgiiveness and the need to say sorry, to reflect on how God sees us as beautiful (picture, left) and places to rest and think about the path ahead.
It was a wonderful day, and staff and children had some very positive feedback for Rachel Foster and her team from Bridgebuilders MK.