Conkers, Thistles - and Roald Dahl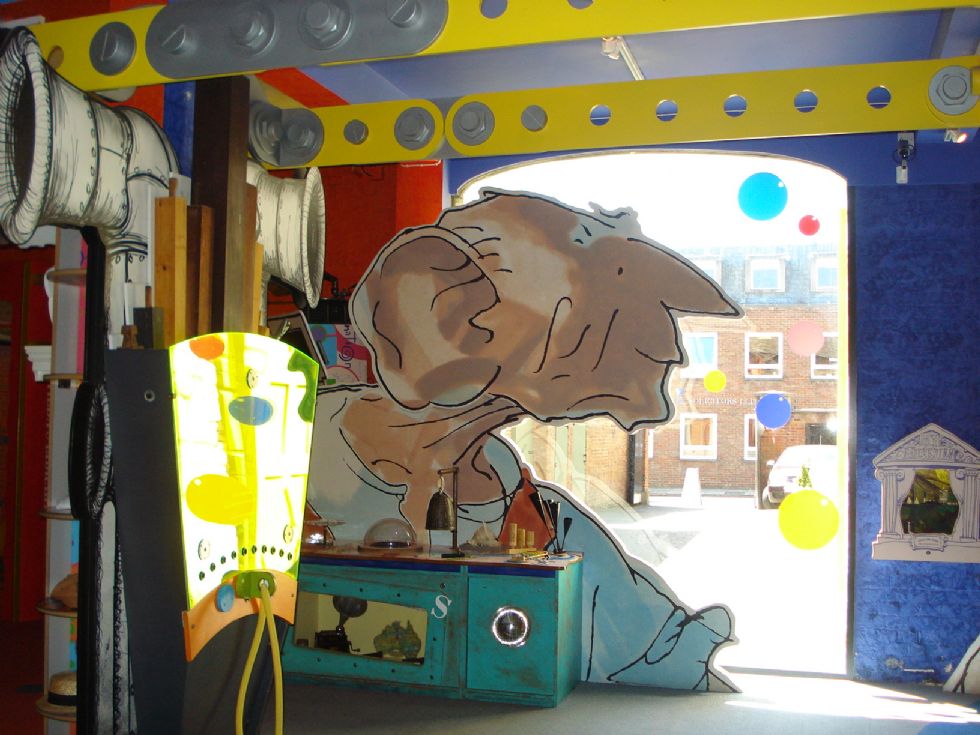 Yesterday we went to the Roald Dahl Children's Gallery in Aylesbury. First we walked to the coach. We sat next to our partner on the coach. We stayed on the coach for 40 minutes. We saw a train, four farms, a crane, a hot dog van, some sheep, cows, ponies and lambs on the way. We saw where Mrs Murphy and Abigail lives and Chris' old house.

When we got there we took a little walk through the church yard to the front door and we saw some peoples graves. We sat outside on the chairs and grass and had our fruit picnic. Then we had a circle on the grass about what two interesting things we saw on the way.

Then we looked around the musuem. We saw the Indian gallery with Indian saris, suits and langas and the Indian brides dress. We saw pottery from the Romans and we tried to build it. We read a story. There was a wooden man like a robot - he has toes made out of different types of wood and his toes had the names of the different types of wood he was made out of written on them and it was also holding a hammer. There was a train that we could take out the people and put them back in. We explored a Tudor house and we looked for Tudor houses on the way home. We dressed up as a Tudor.
After that we had our lunch outside on the grass.

We went into the Roald Dahl gallery. They told us to sit down and we saw the BFG's potions and his trumpet and the people who were there blew potions on us so we would have dreams at nighttime. We sat on the stripy carpet. When we looked up every single thing that The Twits had was on the ceiling. There was even a book and Mr Twit's shoes upside down. There was a skeleton of a fish upside down on Mr Twit's plate. It was distgusting. We went into Willie Wonka's inventions and we got shrunk on the TV - we were smaller than the ladies finger. Then we shrunk Mrs Murphy and we fed her to a crocodile - she disappeared. We thought it was so funny - Mrs Murphy didn't! When we were standing against a wall we photographed our shadow - we stuck out our tongues at the adult and saw it on our shadow. We saw a mirror and when we looked in we were so so tall. When we went to the little mirror we were so little. We had lots of heads too in the mirrors - we had about 10 heads!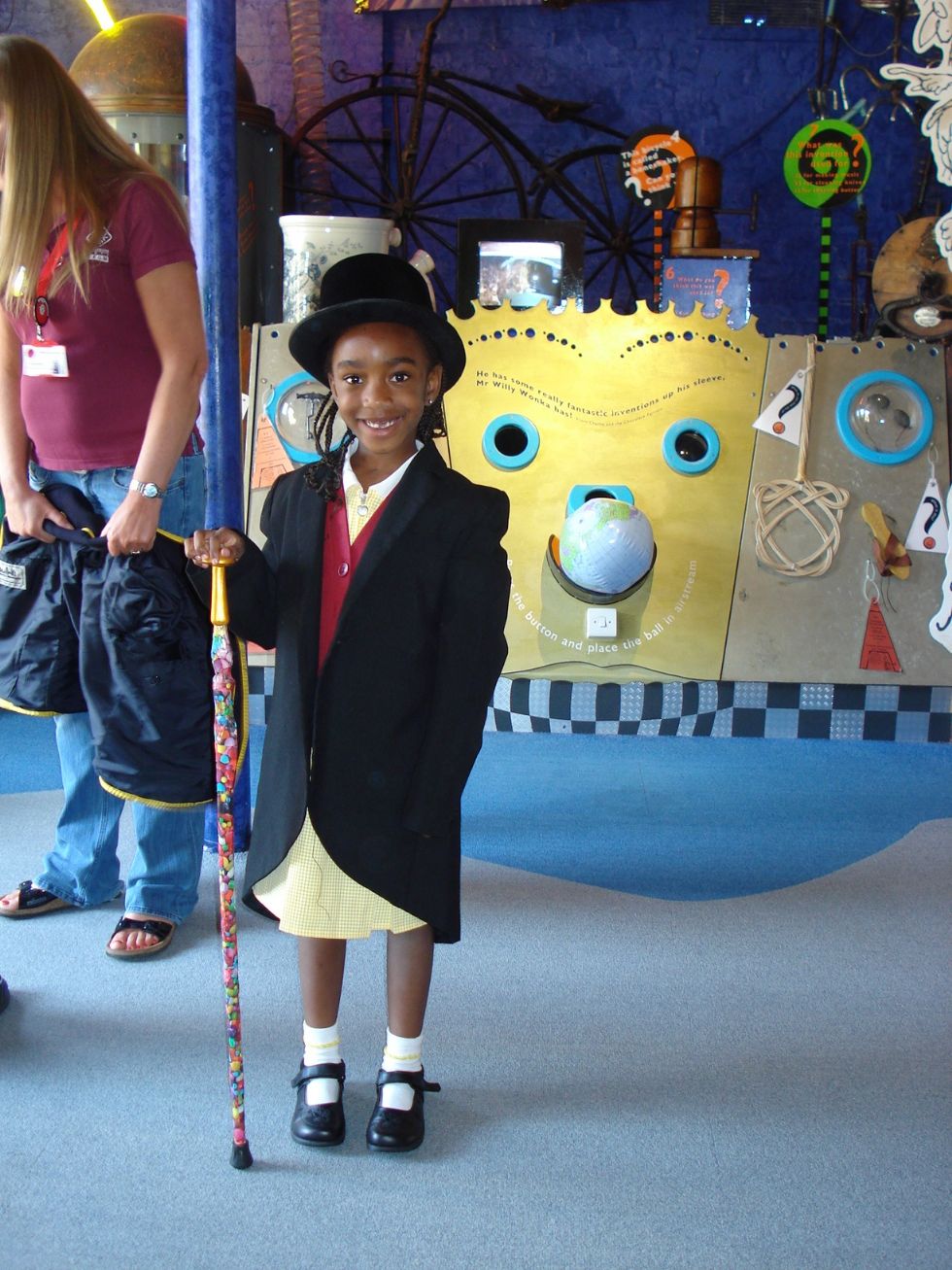 When we went to Matilda's library we saw Mrs Trunchbull's library we saw her cupboard and we saw where she sticks the pictures of children and draws arrows on them. We had to use our magic finger to open the lift. We dressed up in fully clothes. Abigail dressed up as Willie Wonka and Joel dressed up as Agustus. We saw the giant peach and we saw lots of bugs and seagulls. We saw Miss Spider too and Mr Centipede too. There was Mr Foxes tunnel and we climbed through it and there was one way out and one way in. There were foxes, squirrells and badgers in the tunnel.

We had so much fun and we were so tired on the way home - some children even fell asleep!

Goodbye and thank you,

Thistle Class