Gardening to harvest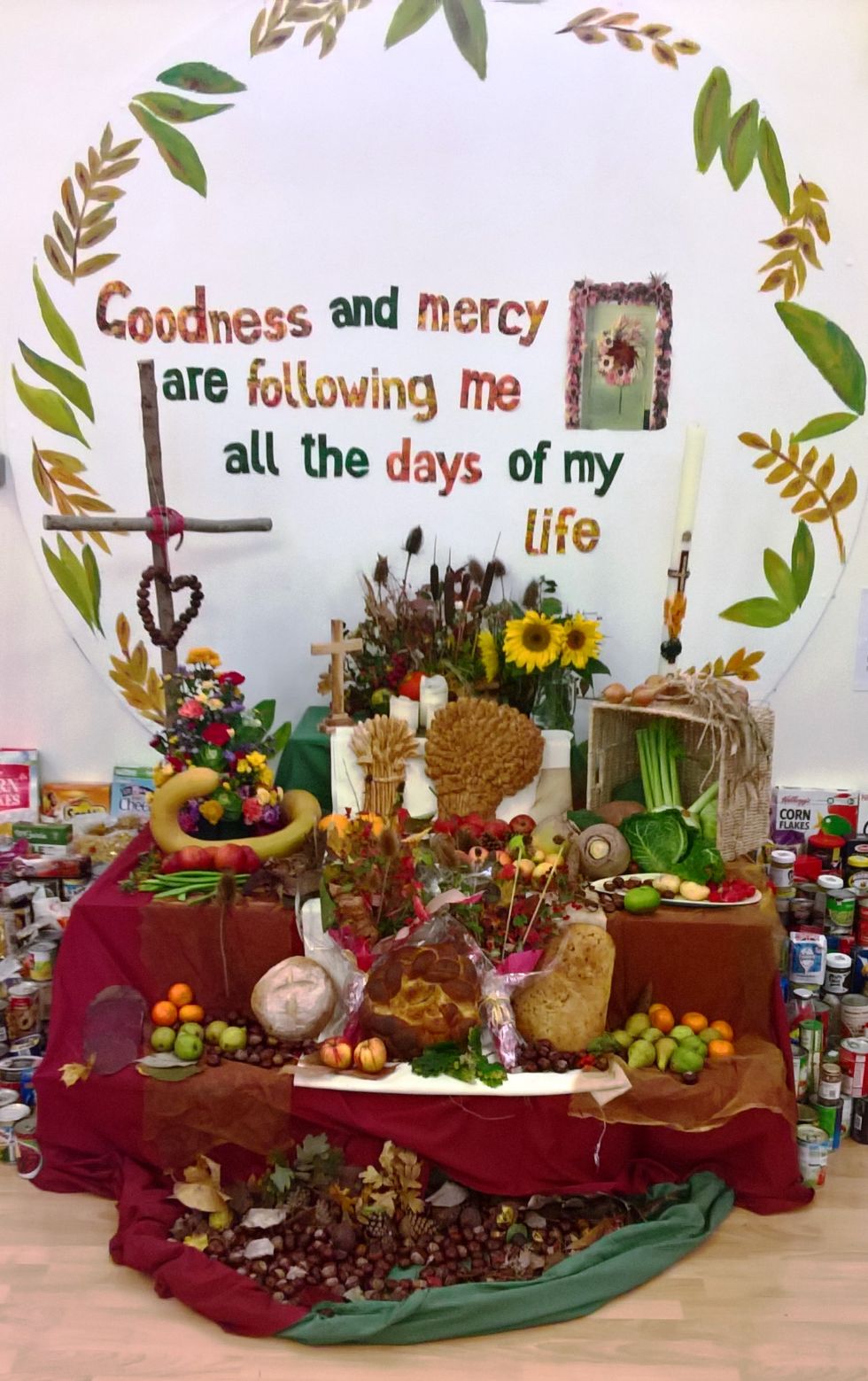 The first Monday in October saw our harvest festival. It was great to see parents just turn up to worship with us, as well as to celebrate the generosity of the parent community through their giving to the Food Cupboard in Bletchley. We also had a good sing, as we always do, and read psalms and prayed together that we would be as fruitful as we could be under God's love.
Some of the contributions as always came from the Gardening Club. Whilst we missed the best of the courgettes, there were apples, strawberries, beans and sunflowers from the school courtyard on the harvest display. This term, Marcus Young, our grounds contractor, donated some gardening gloves to help the (extremely enthusiastic) new Gardening Club get started!