Absorbed in the arts....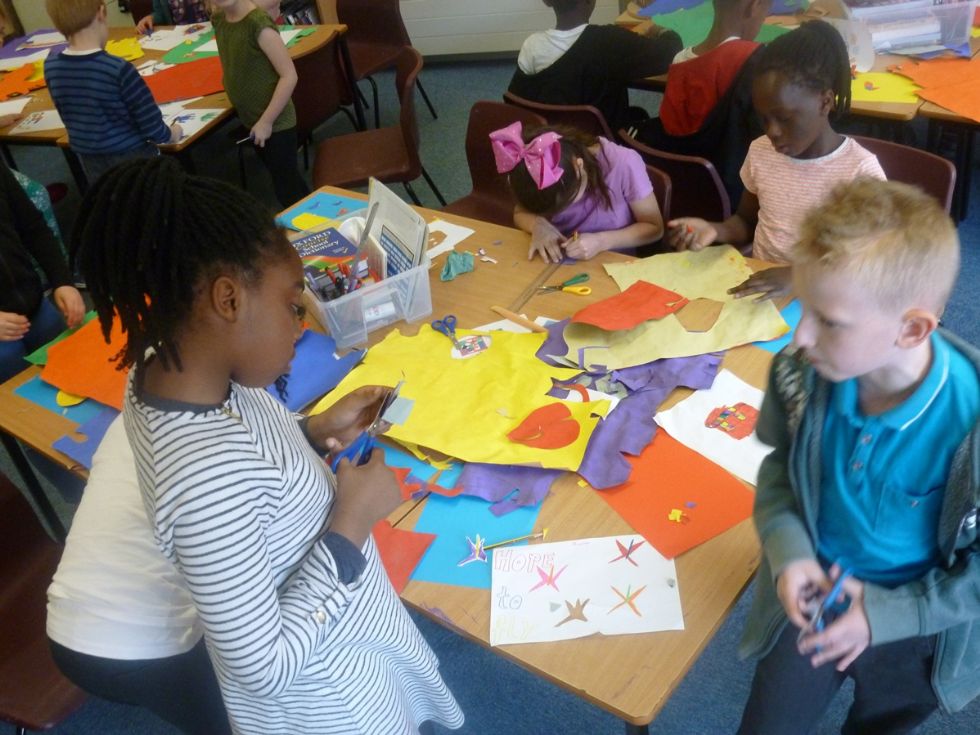 Thanks to Mrs Richards, who has organised us all into giving our last two days of term over to the arts, we have had a wonderful day of...
Bollywood dance (Poppy and Sunflower)
Henna skin painting (Poppy and Sunflower)
Painting the four seasons (Thistle)
Creating from Monet's water lilies (Conker)
Story telling and story book making (Pumpkin)
Mixed media with music, inspired by the Parable of the Sower (Acorn)
Children in Foundation, Year 1 and Year 2 have been given opportunity to choose from these options listed above.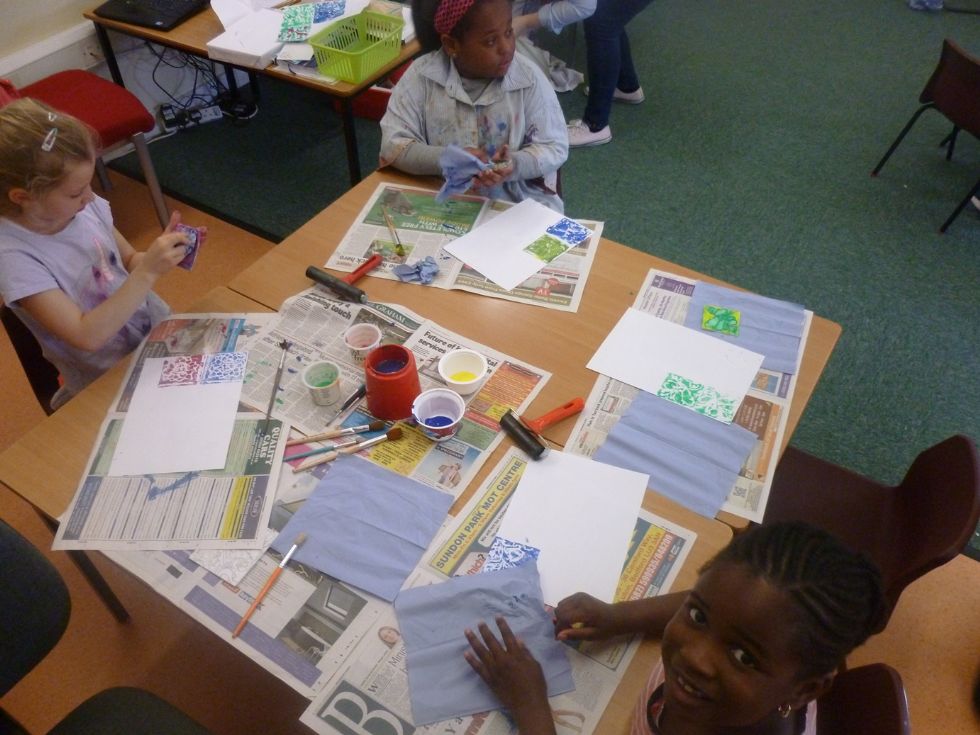 In Years 3-6, the choices have been:
Clay modelling (Mustard)
Performance poetry from Hilaire Belloc and drama (Red Clover)
William Morris printed tiles (White Clover)
Outdoor forest art inspired by Andy Goldsworthy (Rosehip)
Capoeira (Brazilian martial arts with music) (Teasel)
Cross-stitch patterns (Sycamore)
Collage from Matisse-inspired cut-outs (Catkin)
Observational drawing (Wheat)
Card-making (Barley)
It has been wonderful having lots of teachers' and support staff's children in the school helping with their parents. Thank you to all who have helped. More pipctures will appear here soon.