Emerging Poets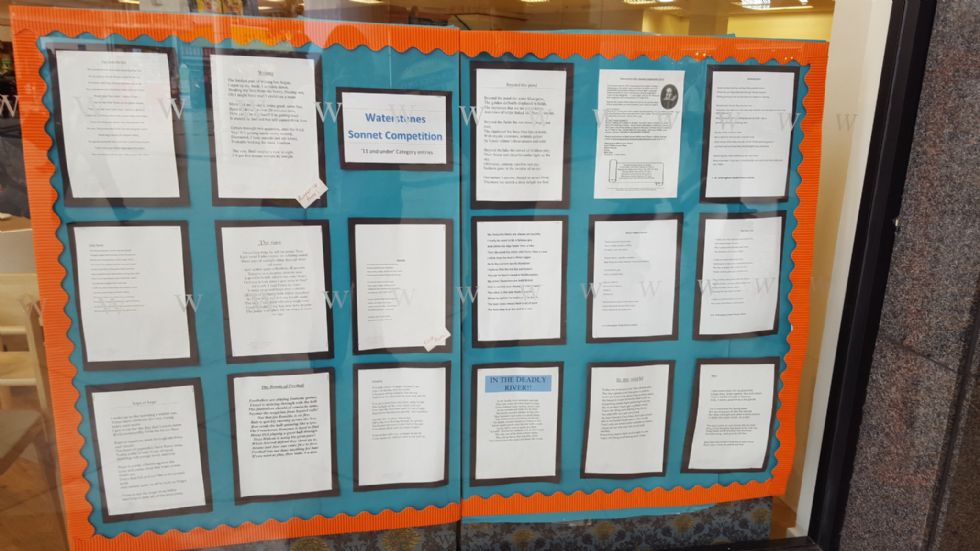 Thank you to Miss Underwood who took these photos in Waterstones (Midsummer Place) on the weekend. We had three winners:
Vedasya Morgan - overall winner (7-11 section)
Rumbi Leckey - runner up (7-11 section)
Layla Gauntlett - "Booksellers' Prize"
Well done to all three. Here is Layla's sonnet:
Hope
I walked along the path beneath the rain.
The birds had flown away to lands unknown –
I'd suffered many days of endless pain
And wondered how I'd get by on my own.
I had to find a better way to cope
And tried to fill my mind with happy thoughts;
Stay true to myself and not lose hope,
Try not to dwell on battles I had fought.
Now stormy clouds are parting in my view
And I look to the future, not the past
I feel it is my time to start anew,
As I can see the sunshine now, at last!
And maybe, if I make a mental note,
The greatest gifts of all are love – and hope.
Here is Vedasya's: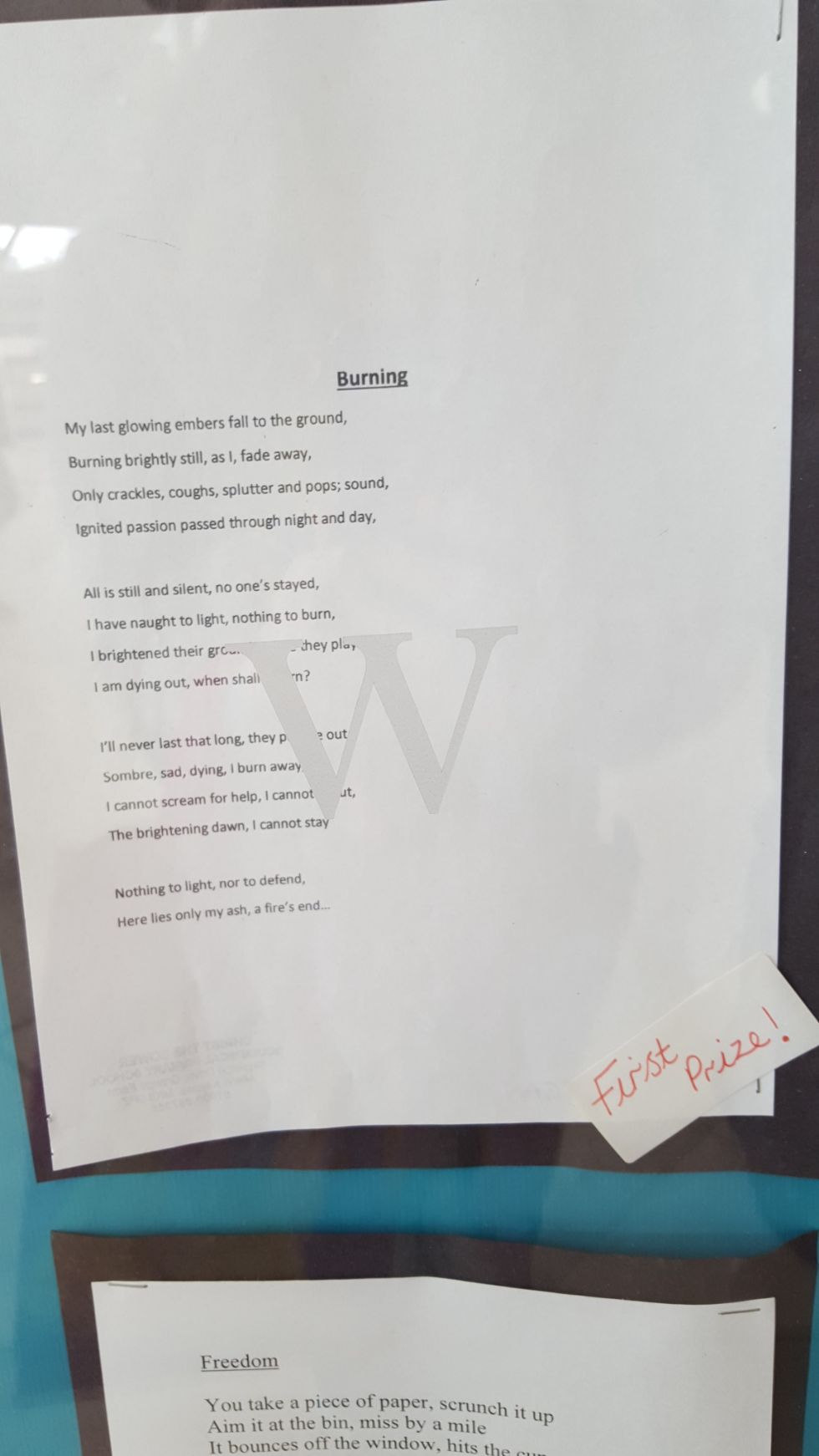 And here is Rumbi's: